Tom Stein is the Chairman and Chief Client Officer of SteinIAS. For three decades he has led this agency, in its various forms, from its founding to its position now as one of the preeminent B2B agencies in the world. He and his agency team were quick to see the value of content marketing and the advantage in a global outlook. We asked him 28 questions. Here are his 28 answers.
What did you have for breakfast this morning?
Two cups of coffee or even better, two iced lattes. Never been a breakfast person, regardless of the urgings of my mother, my doctor and my wife to smarten up and eat right. Caffeine in the AM is what gets me going.

What's the last great thing you binge watched and why?
I don't binge watch, though I've tried. Too much of the same thing gets tiresome for me very quickly. Probably why I like being an agency guy.

What's the industry buzzword that annoys you the most these days?
"Action" as a verb. It isn't one.
Where do you think the future of programmatic ad buying is headed, particularly for B2B?
Uncertain. The question I have is, will the deeper, broader level of data intelligence be available to assure that we can target the right decision-makers at the right time with the right message, or we will still be relying on weaker signals that are comparable to what's available for consumer targeting? So much of programmatic is still focused on scale. Most B2B programs aren't about scale; they are about granularity.

What's the last great book you read? Why was it great?
The Next 100 Years by George Friedman, a brilliant geopolitician. Amazing view of the future. Reads like a novel, and turns conventional thinking upside down. Not sure he could have predicted Trump, though!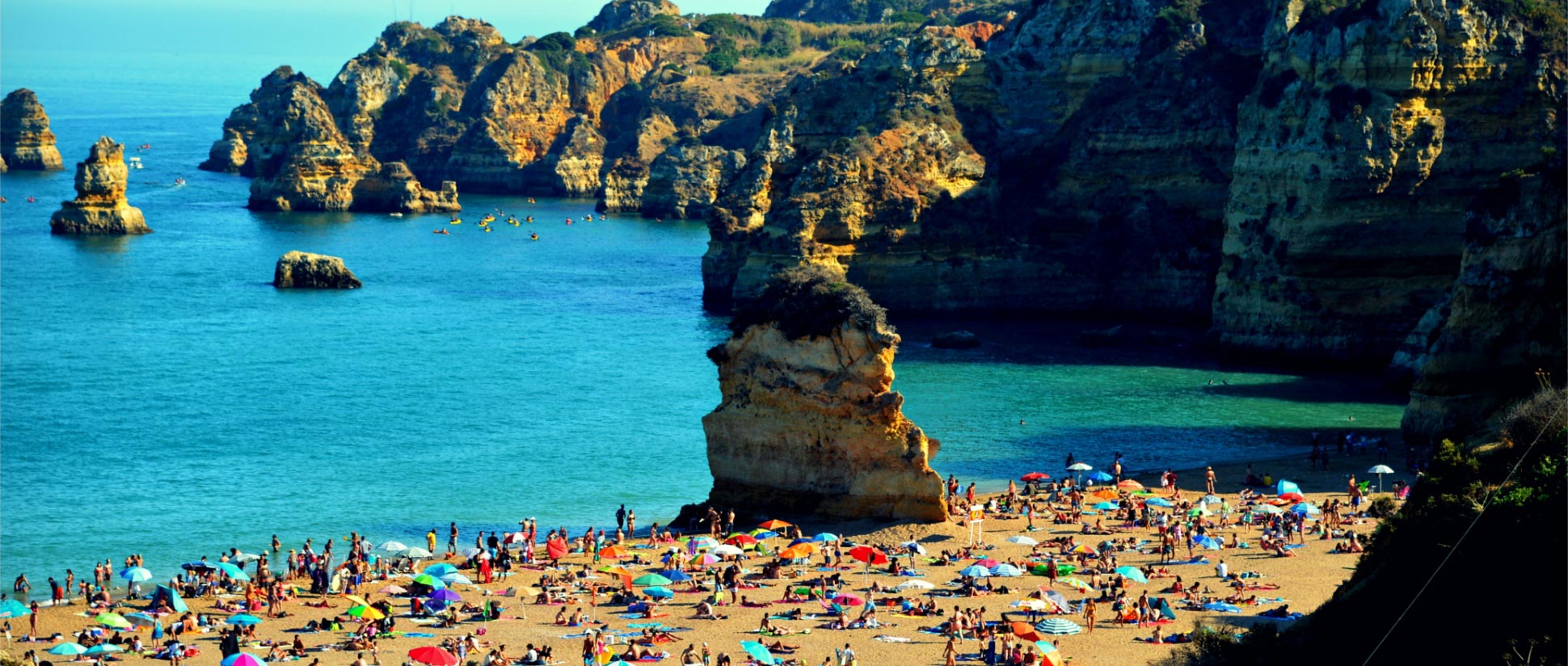 What's your favorite vacation spot?
Portugal north of the Algarve. Lovely country. Amazing food and wine. Lovely people. The zzzhhh sound of the language. I could live there.

What's the biggest change in the agency business since you started?
Digital-social-mobile-technological-palooza. The way this has had and continues to have an impact on everything – not least of which is a fundamental, positive-and-negative impact on human behavior.

How have you (and your agency) adapted?
Happily, we haven't had to adapt. We embraced this starting in the mid-90s and haven't looked back. It is at the core of our success.

What's your proudest moment in business?
The first time Stein won Agency of the Year. We've now been named five of the past seven years. Shameless plug…sorry.

In life?
In reverse order: 1) winning the NYC ad agency battle of the bands a bunch of years ago; 2) smoking a brisket at least as good as any I've eaten anywhere; 3) winning my wife Gina's heart and having our amazing twins. You asked for one – the last one's the serious one.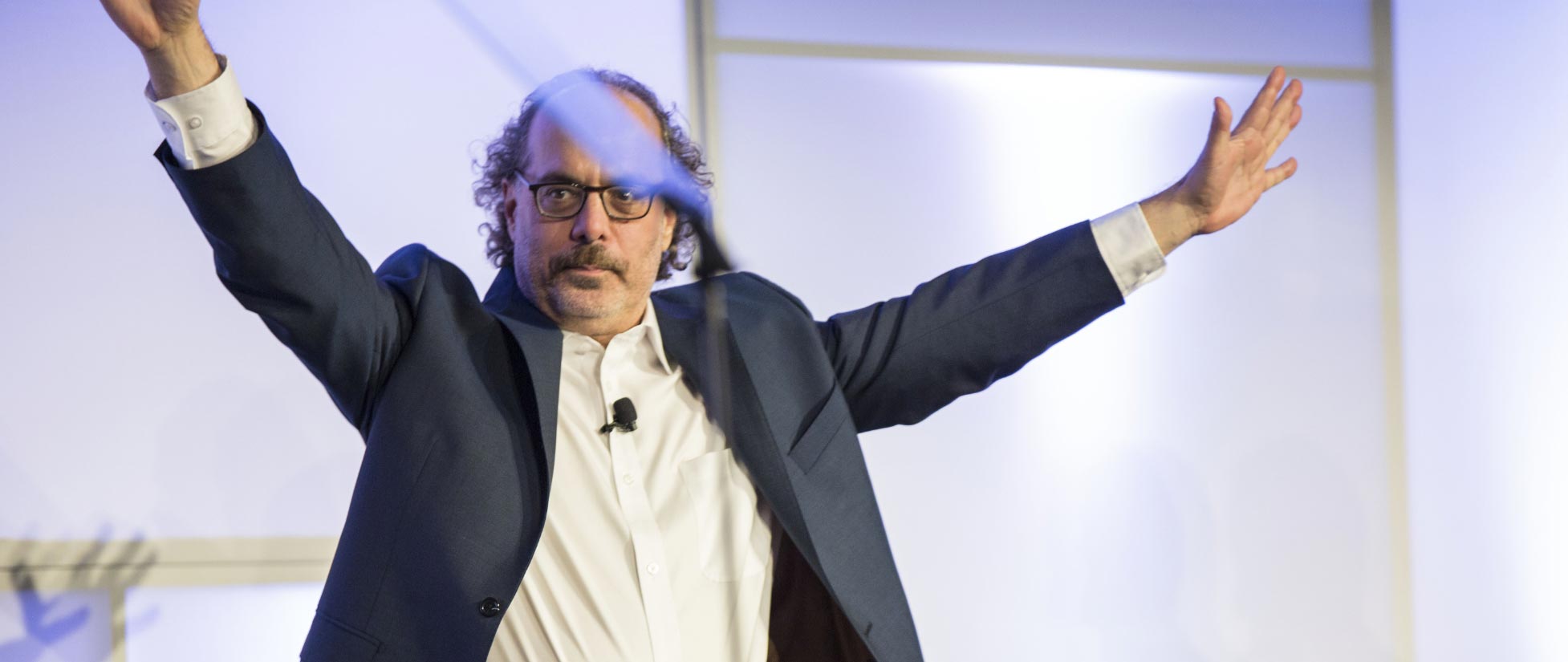 What's the most important way the rise of social media, from YouTube to Facebook to LinkedIn, has changed the way companies reach their audiences?
Social media has forced companies to realize that they don't solely own their brands, their customers do, too.

Digital ad spending is poised to surpass TV ad spending. Is this a problem for agencies or an opportunity?
Gigantic opportunity.

Is content marketing an evolution or a revolution?
It is an evolution that may turn into a revolution. It has been around as long as I've been in business. It's gone wild because of media fragmentation, the ascendance of social, marketing automation and so on. It becomes a revolution if we are able to go from content to connected experiences that are intensely useful, inherently shareable and blow folks' hair back.

You were one of the first agencies I remember identifying the importance of content marketing. What about it struck you and has its growth surprised you?
As a B2B agency, what struck us is content marketing's ability to achieve return-on-value. By that I mean, if a brand delivers more value to customers and to the world than a competitor brand, it naturally becomes more important and it wins. Content can do that. Advertising cannot. So the growth has not surprised me.

How has the availability of data changed marketing (or not?)
For the better: Data allows the relevance that comes from precision, segmentation and optimization. For the worse: Data close-to-kills bold and intuitive ideas unless it is used with balance and does not obviate courage.
People tell me either Paul Giamatti or Billy Crystal. I'd like to think that means I'm talented and funny. But it probably just means I kind of look like those guys.
How do you use LinkedIn — for networking? For content marketing? Searching for talent? For sales prospecting? For staying abreast of news?
My LinkedIn network is very valuable to me. The ability to communicate with my network and outside it is very valuable as well. Advertising on LinkedIn to promote content is often in our mix. We use LinkedIn to identify talent, too.

What is your top secret superpower?
Left brain and right brain in equal order. Somewhat unnatural persistence and resilience.

Who should play you in the movie version of your life?
People tell me either Paul Giamatti or Billy Crystal. I'd like to think that means I'm talented and funny. But it probably just means I kind of look like those guys. My wife thinks Bradley Cooper, because she either has a biased view of how handsome I am or thinks my aim is good.

If you weren't at SteinIAS, what would you be doing?
Playing bass for the house band at a beach bar I should have bought a long time ago on Tortola in the BVI.

What is your favorite Disney character and why?
Donald Duck or Tweety. Why? Thufferin' thuccotash, I have no idea.
What do you have an irrational hatred for?
Lack of self-awareness. Like people who snap gum loudly on a busy commuter train or airplane.

Best movies ever. Go:
Arrival. Seriously, it's that good. Shawshank Redemption. I know it's expected, but probably Citizen Kane.

What did you want to be when you grew up?
I don't recall having a clear sense of that. The first notion I had was from high school, when I thought it would be cool to be a newspaper reporter. Good thing that passed.

What's your most annoying habit?
I think it may be talking over people when I get impatient.

How long would you survive a zombie apocalypse?
Reasonably long. I figure if you can run an agency for close to 35 years during a time of massive upheaval, you can dodge a few zombies. I was tempted to make a client joke, but that would have been mean.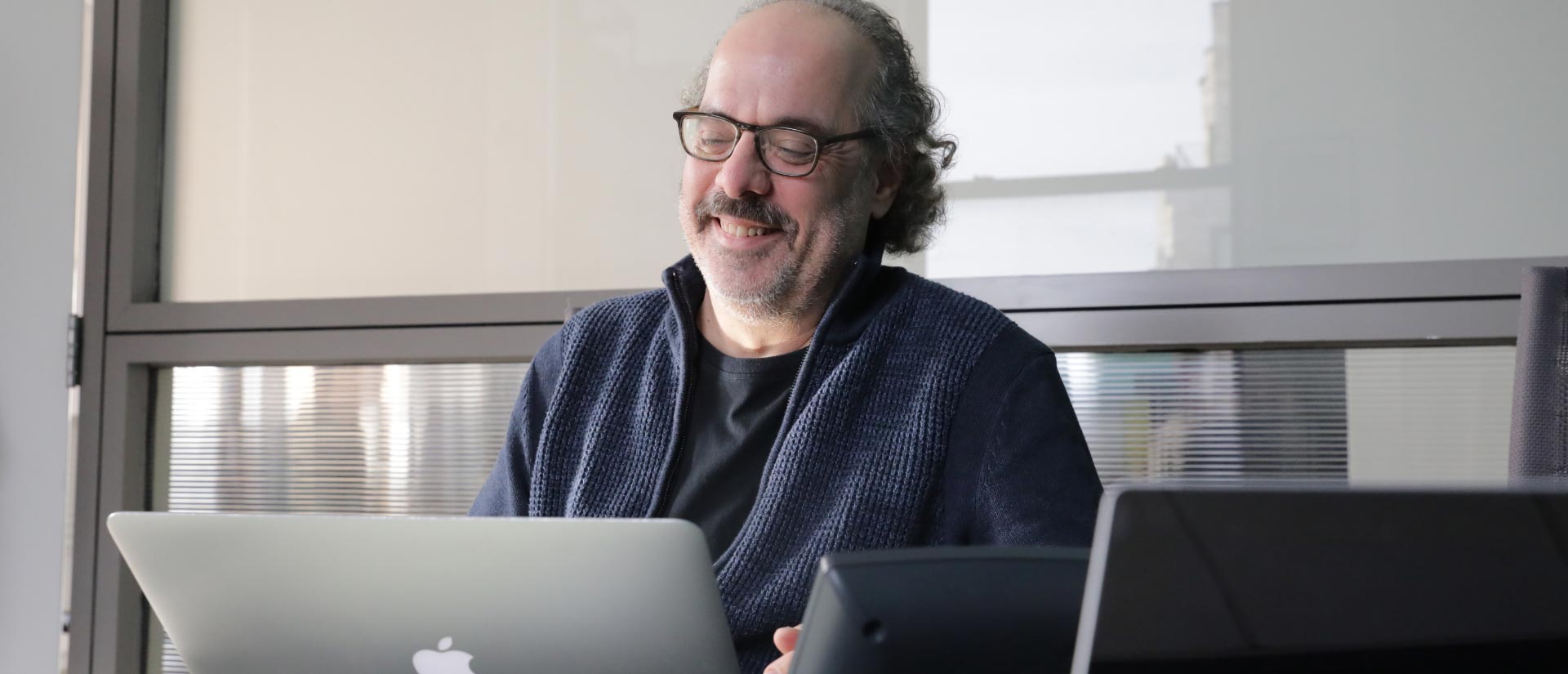 What jobs did you have in high school and what lessons did you learn from them that you still put into practice today?
The one that sticks out is working at a huge Revlon factory, making sure all the components were in place for the people working the assembly lines. Mind-numbing. Smacked me upside the head that working hard to find a career that was exciting and satisfying was a good idea.

What lessons did you learn at Gralla that have stuck with you?
Gralla. Wow, that was a long, long time ago. I only had two jobs before I started the agency. The first was for a few months as a copywriter. Then I went to Gralla as an assistant marketing director so I could live in New York. I learned there that I was talented, competitive, motivated – and had a knack for marketing.

What's the best dinner you've had in the last week?
Gina made red beans and rice with Andouille sausage. Awesome.
Sean Callahan is Senior Manager of Content Marketing at LinkedIn.
Discover more about Post-Modern Marketing in regular posts on the Blog Post Modern. Subscribe here.